About AAA Pressure Wash: Your Chosen Power Washing Company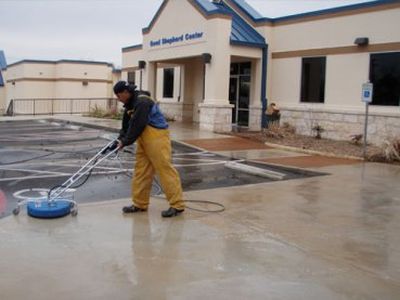 Committed to offering top-notch pressure washing services that deliver superior results at better prices, AAA Pressure Wash stands out as the preferred New Jersey pressure washing company. Home and business owners know that they're certain to get the best value for their money every time they come to us for their residential and commercial exterior cleaning needs.
We see to it that each project we work on gets the top quality it deserves no matter how big or small the required services may be. Making sure that each client is thoroughly pleased with the services rendered inspires us to do our best with each customer that entrusts their power washing needs to us!
Our company provides a variety of professional power washing services to both commercial and residential customers in an Eco-friendly manner. Our technicians are highly trained and follow all city ordinances, guidelines, and requirements to eliminate any water runoff from ending up in our storm drains, bays, and oceans.
We use state of the art hot water pressure washing equipment. We can adjust the flow and pressure to ensure no damage done to the area being power washed, especially when it comes to work like roof cleaning.
We use environmentally safe cleaning agents to get the job done right and reduce the risk of harm done to the area we are servicing or your commercial property or home. So contact us today to get the best pressure washing service you have ever experienced.
The Latest Pressure Washing Articles
Top 3 Reasons You Need Residential Pressure Washing
As a Hackensack homeowner, you have a lengthy list of things to take care of. Unfortunately, that often means that tasks that seem less important get bumped to the bottom of the list. It is vital to understand that house washing is not […]
How to Handle the All-Important Task of Roof Cleaning
The average Fair Lawn homeowner realizes that they need to have their roof cleaned, yet it still tends to get put off. Understanding the importance, the benefits and the process can help you to take this service a lot more seriously […]