Your Local Roof Cleaning & Pressure Washing Company in Ridgewood, NJ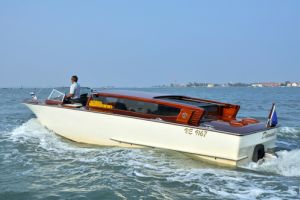 While there may be a lot of choices out there for a pressure washing company in the Ridgewood, finding a quality service provider is what matters most. Local home and business owners know that the name to trust is AAA Pressure Wash for the best in power washing work.
That means we have to also take care of a variety of essential tasks such as house washing as part of the Ridgewood pressure washing service we provide. Don't accept anything less than the best when it comes to the power washing you get for your residential or commercial building.
Roof Cleaning Services From Local Experts
A common mistake Ridgewood homeowners make is thinking that pressure washing is an appropriate DIY task, even when it comes to roof cleaning. Here is what you should know about the potential dangers of making power washing a do-it-yourself project:
Few people realize how powerful the pressurized water really is. It is actually quite easy to injure yourself just by letting the water make contact with your skin or any part of your body.
Climbing up to clean your roof always poses a threat, even if you only have a one-story house. Better to leave it to experts with the right training, experience and equipment.
More than likely you will not be happy with the results anyway. Plus, without proper training, if you are power washing your roof, you are likely to cause damage such as a torn shingle or trapped water under the shingles.
If you would like to get superior service and results from a local Ridgewood pressure washing company, give us a call, today.
The Latest Pressure Washing Articles
Top 3 Reasons You Need Residential Pressure Washing
As a Hackensack homeowner, you have a lengthy list of things to take care of. Unfortunately, that often means that tasks that seem less important get bumped to the bottom of the list. It is vital to understand that house washing is not […]
How to Handle the All-Important Task of Roof Cleaning
The average Fair Lawn homeowner realizes that they need to have their roof cleaned, yet it still tends to get put off. Understanding the importance, the benefits and the process can help you to take this service a lot more seriously […]