3 Reasons You Should Get Your Home Professionally Pressure Washed This Summer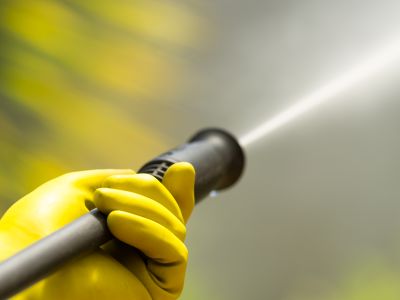 With the summer home improvement season still going strong, many homeowners out there are having to consider how best to use the remaining time this summer to get the many things done around their house that need to get done. Often, homeowners are going to find themselves having to pick and choose which projects to focus on, and when that's the case, it is almost always a better idea to focus on the projects that are going to produce a noticeable difference around your home. Pressure washing your home's exterior can be an excellent option, as it helps to keep your home looking great, helps to protect your exterior materials from damage, and keeps your home's value high, and summer just so happens to be the ideal time for this kind of work. To help explain why that's the case, our team of skilled pressure washing professionals have taken the time to put together this short article that we hope you will enjoy. After reading, we invite you to call our team of experts and let us schedule your home's pressure washing service before the summer comes to a close.
The Weather Is Perfect
When it comes to any kind of outdoor project, the weather is always going to be one of the most limiting factors, and as it turns out, the weather during the summer months tends to be nearly perfect for pressure washing. Between the warmer temperatures and the longer daylight hours, our team of professionals are able to tackle larger jobs and get things done a bit quicker. The resulting water around your property is even able to dry up quicker, reducing the likelihood of mold or mildew forming on any areas of your home's exterior as a result.
Long Lasting Results
With the constant rains of spring behind us at this point, the drier summer months lend themselves quite well to pressure washing, and since the weather tends to be a bit more mild during this time of year, it actually means that you can usually expect the results of your cleaning to last a bit longer than they otherwise might. In addition to letting you enjoy a clean home exterior for longer, it can also help you keep your home looking its best if you are looking to list your home at some point this summer, or if you just want to keep everything looking nice for your upcoming cookout.
Eliminate Mold & Mildew
With all of the leftover moisture after spring finally passes, many homes tend to get a bit of mold and mildew growth that can start to make their home's exterior looking dingy and dull. Many homeowners aren't aware that these growths can also lead to serious damages over time, so it pays to ensure you get them removed as soon as possible. Pressure washing can be a highly effective tool in removing mold and mildew growth from the exterior of your home, helping to protect your home from damage and helping to keep it looking clean and fresh.