The Best Westwood Roof Cleaning & Pressure Washing Company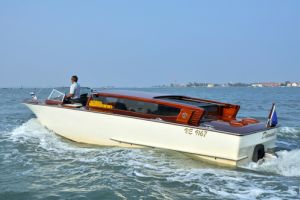 Finding a good pressure washing company in Westwood is important because you are going to need a number of surfaces cleaned in this manner. At AAA Pressure Wash, we take care of a number of power washing services including tasks like deck cleaning.
Having surfaces like this taken care of with power washing is about beautifying but also about protecting. Opt for pressure washing your Westwood home or business to safeguard it from mildew, mold and other potentially harmful contaminants.
Superior Roof Cleaning Services
So what about who to turn to when you need Westwood pressure washing for roof cleaning? Good news, the AAA team does that too!
Standard power washing practices cannot be used when it comes to roofing. That's because you should not use the same method of cleaning for your asphalt shingles that you would something less delicate, like concrete.
Using regular power washing methods leads to torn shingles and water trapped under the roofing. In other words, it does more harm than good.
We are careful to use our Eco-friendly washing techniques to gently but effectively clean your roofing. You get the best of both worlds – protected and clean roof without the risk of damage.
Even for new roofing, part of maintaining the warranty is keeping it clean and free from threats like algae. Don't end up voiding your warranty coverage by failing to take care of this service.
Power washing is a vital part of your residential maintenance, including things like roof cleaning. Don't delay, call today if you need expert Westwood pressure washing from local professionals.
The Latest Pressure Washing Articles
Top 3 Reasons You Need Residential Pressure Washing
As a Hackensack homeowner, you have a lengthy list of things to take care of. Unfortunately, that often means that tasks that seem less important get bumped to the bottom of the list. It is vital to understand that house washing is not […]
How to Handle the All-Important Task of Roof Cleaning
The average Fair Lawn homeowner realizes that they need to have their roof cleaned, yet it still tends to get put off. Understanding the importance, the benefits and the process can help you to take this service a lot more seriously […]