Quality Commercial Roof Cleaning Services in New Jersey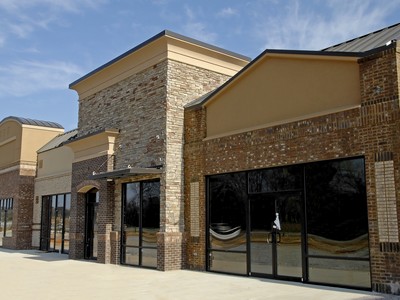 To keep your New Jersey business as successful as can be, you need to put some work into keeping it looking great from top to bottom. When it comes to its top, that work is as simple as calling AAA Pressure Wash. Our New Jersey pressure washing professionals will keep your commercial roof looking beautiful and new with a roof cleaning.
A roof cleaning from our experienced pressure washing professionals will keep your business looking great while also providing some great practical benefits. These benefits will help to ensure that your business remains successful, making our roof cleaning work vital for the good of your professional investment. These benefits include the following:
Preserve Your Commercial Roof's Lifespan
A roof is expensive, no matter what kind of building it goes on. Residential or commercial, a roof is going to prove to be one of the costliest investments that anyone will need to make. Because the cost of a new roof can be so great, you're going to want to get as many years of use out of yours that you can, and you can do so with routine roof cleaning work:
Harmful algae growths will be removed
Water stains will also be removed, preventing water damage
Loose tiles can be noted for a repair down the road
If you're looking to keep your New Jersey business' roof standing strong for as long as possible, you can't go wrong by calling for our roof cleaning work. We'll make sure your roof remains in tip-top condition so that you can prologue the need for a costly replacement – a benefit which will maintain your bottom line!
Better Curb Appeal with a Commercial Roof Cleaning
To make sure your business is a success, you need to maintain a large customer base, and to grow your customer base, you need attract people to your business. While your services and specials can certain go a long way toward doing that, you shouldn't underestimate how much excellent curb appeal can do to bring in business.
Monthly washing packages
Quarterly washing packages
Yearly washing packages
To increase your New Jersey property's curb appeal, you need to call for our roof washing work. We'll help it stand out and catch potential customers' eyes with a stunning new roof. We can even get the rest of your business looking just as appealing with our building washing services.
The Latest Pressure Washing Articles
Signs It's Time To Pressure Wash Your Home
Of course, when planning a family celebration or a get-together with friends, you want your house to look great. The most effective way to make the exterior of your home look like new is to hire a professional pressure washing company […]
3 Reasons You Should Get Your Home Professionally Pressure Washed This Summer
With the summer home improvement season still going strong, many homeowners out there are having to consider how best to use the remaining time this summer to get the many things done around their house that need to get done […]