New Jersey's Premier Power Washing Services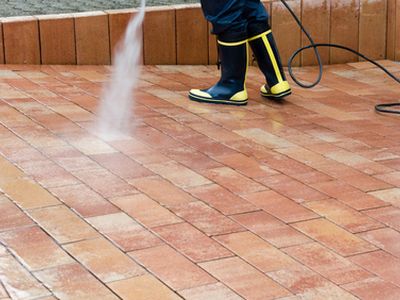 Dirt, mildew, mold and debris all collect and dirty up exterior surfaces over time, and all that accumulated grime can be especially tough to clean, which is why you need a professional power washing company in New Jersey to help you. AAA Pressure Wash is that New Jersey pressure washing company you need to get the job done.
Rest assured that our team of power cleaning contractors can adjust the pressure of our power washing equipment to meet these needs, ensuring your surfaces are not damaged during the process. Contact us to take care of any of the following types of residential service work for you.
The Latest Pressure Washing Articles
Top 3 Reasons You Need Residential Pressure Washing
As a Hackensack homeowner, you have a lengthy list of things to take care of. Unfortunately, that often means that tasks that seem less important get bumped to the bottom of the list. It is vital to understand that house washing is not […]
How to Handle the All-Important Task of Roof Cleaning
The average Fair Lawn homeowner realizes that they need to have their roof cleaned, yet it still tends to get put off. Understanding the importance, the benefits and the process can help you to take this service a lot more seriously […]