Keep Your Parking Lot and Parking Garage Looking Great with Our Cleaning Services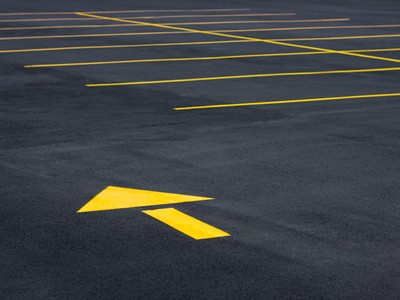 To keep your New Jersey commercial property looking its best, you need to focus on keeping every one of its components looking clean and beautiful. When it comes to your parking lot and parking garage, you can easily keep things clean and beautiful by calling the pressure washing experts at AAA Pressure Wash.
Our New Jersey pressure wash professionals will remove months and even years of stains and other eyesores with our commercial parking lot and garage cleaning services. We'll provide quick and thorough results that will ensure your commercial property will look its absolute best, guaranteed.
Reduce Slippages in Your New Jersey Parking Area
While it's important to keep your commercial property looking great, it's just as important to make sure it's as safe as can be. Unfortunately, as your parking lot and garage suffer from years of oil drips and buildups, it could become quite unsafe since the risk of slippages will increase. This risk could lead to some costly problems for you down the road:
Customers could slip, resulting in legal actions
Employees could fall, leading to other legal problems
You could experience a loss of productivity in either case
You're in business to make money, not lose it on unnecessary problems. So, to keep the above-mentioned problems from happening, you need to take steps to ensure that it likely won't happen. To do that, simply get regular parking lot and garage cleaning work from us to remove oil spills and the like.
Keep Your Commercial Property Looking Great
Still, it's important that your New Jersey business look its best. After all, customers are more likely to go to a good-looking business than an unsightly one, and to ensure that your business looks its best, you need to call for our commercial pressure washing services.
Monthly washing packages
Quarterly washing packages
Yearly washing packages
Whether you're in the market for a garage cleaning, a
roof cleaning
, or any other kind of cleaning service that we offer, you can be sure that we'll get your business looking its best. Since a beautiful business can be a successful one, you'll find our services to be a great investment.
The Latest Pressure Washing Articles
Top 3 Reasons You Need Residential Pressure Washing
As a Hackensack homeowner, you have a lengthy list of things to take care of. Unfortunately, that often means that tasks that seem less important get bumped to the bottom of the list. It is vital to understand that house washing is not […]
How to Handle the All-Important Task of Roof Cleaning
The average Fair Lawn homeowner realizes that they need to have their roof cleaned, yet it still tends to get put off. Understanding the importance, the benefits and the process can help you to take this service a lot more seriously […]