Patio Power Washing Pros In New Jersey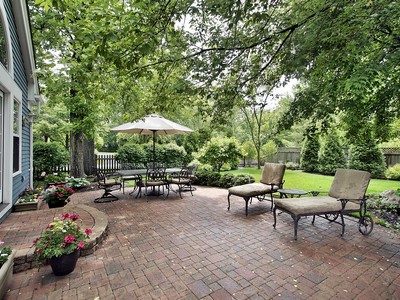 Calling in pros to address the need for patio power washing for your New Jersey home just makes good sense. You need a reliable power washing company to take care of your exterior surfaces, especially for your outdoor living area.
This is an area that gets a lot of foot traffic, as well as exposure to the elements. All of which tarnish the surface with dirt and make it look unsightly.
Aside from pride of ownership, you want this space to have a nice appearance for your guests. Our job at AAA Pressure Wash LLC is to make your exterior sparkle and look as good as new, if not better.
Benefits of Patio Power Washing
The first thing to keep in mind is the importance of letting a professional take care of your power washing. This is the most effective way to get safe and professional results. Of course, what you're probably also wondering is what the benefits are to pressure washing your patio.
Like deck cleaning, keeping your patio looking its best is an important way to improve curb appeal but also optimize the property value. Even if you're not planning on listing your home for sale, you want to be able to feel as though you've maximized the value.
This makes it safer. Ridding the surface of contaminants like algae that make it slick is an important way to protect anyone living at or visiting your house. It also helps reduce the chances you'll end up liable for someone's slip and fall accident.
It removes cobwebs and the spiders who create then. In fact, it can cause a variety of different bugs and pests to scatter. When you don't use the patio for a little while it gives these critters the opportunity to create a home here and pressure washing makes them scatter again.
When you need professional service from a New Jersey power washing company, make the call to our experts.
The Latest Pressure Washing Articles
Top 3 Reasons You Need Residential Pressure Washing
As a Hackensack homeowner, you have a lengthy list of things to take care of. Unfortunately, that often means that tasks that seem less important get bumped to the bottom of the list. It is vital to understand that house washing is not […]
How to Handle the All-Important Task of Roof Cleaning
The average Fair Lawn homeowner realizes that they need to have their roof cleaned, yet it still tends to get put off. Understanding the importance, the benefits and the process can help you to take this service a lot more seriously […]