Commercial Building Maintenance in New Jersey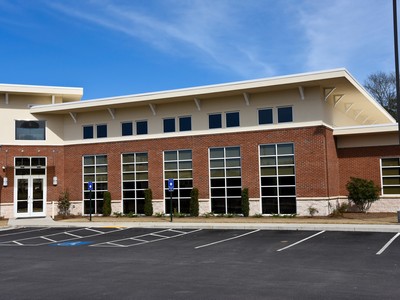 Owning a piece of commercial property involves pretty substantial work, and some of the most important tasks of that work simply involves keeping your commercial building clean. Fortunately, you don't have to handle that washing yourself thanks to the New Jersey pressure washing pros at AAA Pressure Wash.
With a
commercial building washing
, we can get your property looking its best, no matter what kind of messy condition it might be in. Our experienced team will provide quick yet high-quality work to ensure that your building looks clean, inviting, and professional once more.
Quarterly, Monthly, and Yearly Options
Depending on the location of your commercial property, you may find that you need a building washing a little more often than others might – or even a LOT more often. On the other hand, you may need to get your building cleaned only once a year at most. For that reason, you'll be happy to keep our New Jersey pressure washing pros in mind since we offer . . .
Monthly washing packages
Quarterly washing packages
Yearly washing packages
Financially, it may not be in your best interest to get a washing every few months, and appearance-wise, it may not be in your best interest to wait a full year. With our monthly, quarterly, and yearly washing packages, though, you can schedule washings that work with your budget and needs.
Benefits of Regular Commercial Building Washing Services
In the professional world, appearances count for a lot, so it would be in your best interest to keep your commercial property looking its best. After all, a beautiful and well-maintained commercial building can benefit you and your business in a number of ways:
Better curb appeal to attract more customers
A more enjoyable work environment to keep employees productive
Health benefits since exterior mold growths will be removed
You can enjoy all of these great benefits and more if you get regular building washing work from our New Jersey pressure washing pros. Combined with our other services such as commercial roof washings, this service will keep your building looking its absolute best, guaranteed.
The Latest Pressure Washing Articles
Top 3 Reasons You Need Residential Pressure Washing
As a Hackensack homeowner, you have a lengthy list of things to take care of. Unfortunately, that often means that tasks that seem less important get bumped to the bottom of the list. It is vital to understand that house washing is not […]
How to Handle the All-Important Task of Roof Cleaning
The average Fair Lawn homeowner realizes that they need to have their roof cleaned, yet it still tends to get put off. Understanding the importance, the benefits and the process can help you to take this service a lot more seriously […]