Your Local Roof Cleaning & Pressure Washing Company in Midland Park, NJ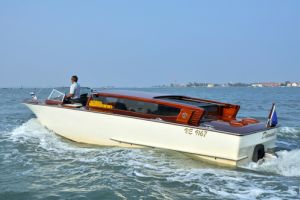 As a Midland Park home or business owner, you have a lot of tasks to take care of, including the need for pressure washing. Savvy locals know that AAA Pressure Wash is the team to trust in for high-quality power washing work.
There are many reasons we are the preferred Midland Park service provider for pressure washing, but one good reason is that we offer a good variety of services. For instance, we are the go-to power washing company when you need residential or commercial work, including services like parking garage cleaning.
Improve Your Home with Professional Roof Cleaning
Your roof has one of the most important jobs to help protect your Midland Park home, so you should do whatever you can to make certain that you take care of your roof.
Pressure washing as a method of roof cleaning has to be carried out in just the right way. Make it a point to only work with power washing pros who use the right techniques when cleaning your roof.
What does that mean? Well, the company you hire should not plan on using the same cleaning methods to clean your roof as they do your driveway.
Power washing your roof can lead to issues like damaged or missing shingles, as well as water trapped under the shingles. That is why it is important to carefully screen the companies you are considering and to not even consider making this a DIY task.
The good news is that you can trust AAA Pressure Wash. Make the wise choice and call us now to act as your Midland Park pressure washing service provider.
The Latest Pressure Washing Articles
Top 3 Reasons You Need Residential Pressure Washing
As a Hackensack homeowner, you have a lengthy list of things to take care of. Unfortunately, that often means that tasks that seem less important get bumped to the bottom of the list. It is vital to understand that house washing is not […]
How to Handle the All-Important Task of Roof Cleaning
The average Fair Lawn homeowner realizes that they need to have their roof cleaned, yet it still tends to get put off. Understanding the importance, the benefits and the process can help you to take this service a lot more seriously […]