What You Don't Know About Parking Garage Cleaning Could Be Hurting Your Business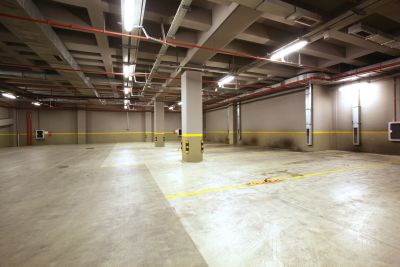 Midland Park business owners have to take care of a lot of details to run a successful business. Because of their long to-do list, it means oftentimes, that certain tasks get overlooked.
One of these tasks is parking garage cleaning because yes, this aspect of your Midland Park commercial property does need to be cleaned. If you are not already staying diligent about address this service, you need to learn more about why it matters so much.
Does it Really Make a Difference?
If you haven't already scheduled a commercial parking garage cleaning with a local Midland Park pressure washing company, here is some of what you should know:
Above all else, your concern should be for the safety and well-being of your employees and customers. Keeping a parking lot clean helps reduce the likelihood of anything happening that could pose a threat, like slick oil. Lower the chance of being held liable for a problem like this.
You also do not want to leave dirt in the parking area that could then be tracked into the car or possibly even the home of your customers. Even if they do not try to hold you financially accountable, they are likely to be very displeased which can result in bad word of mouth, a less than favorable review and possibly the loss of a repeat patron.
Of course, you also want to be certain that you are able to keep your place looking its very best. Curb appeal plays a large role in whether someone visits your commercial establishment, or returns. The problem with a dirty parking area or exterior is that you may be losing customers without even realizing it. Every time a potential consumer decides not to enter your business because of the appearance, you never know.
Stop taking a risk with your business. Call the Midland Park experts here at AAA Pressure Wash and get the best in professional results for all of your pressure washing needs, including parking garage cleaning.