Top 3 Reasons You Need Residential Pressure Washing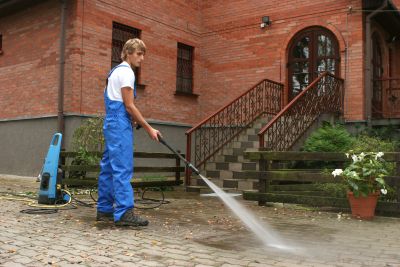 As a Hackensack homeowner, you have a lengthy list of things to take care of. Unfortunately, that often means that tasks that seem less important get bumped to the bottom of the list.
It is vital to understand that house washing is not something that should be put off or, even worse, neglected altogether. Here are just the top reasons you need to get proactive when it comes to scheduling regular power washing from a professional company:
Rid your Hackensack home of dirt, dust and other pollutants that cling to the exterior. Not only does all of this make your house look unsightly, it can cause damage to the exterior. Plus, contaminants like pollen can then make their way to the inside of your house which then can trigger an allergy or asthma attack.
Improve your curb appeal and increase your property value. Did you know that a good exterior cleaning before listing a home for sale can enable you to increase the asking price by as much as $15k? That's quite a smart investment!
Your Hackensack home really is your biggest and most important investment. Keeping it clean is a good way to protect this investment. Over time, things like mildew can develop which eventually turns to rot. It is not uncommon to find rot in places like under the siding or in the roofing system. Cleaning away these potential threats before they have a chance to take hold is an important way to safeguard the structural integrity of your home.
Call in the Pros
When it comes to finding a Hackensack pressure washing company, trust the triple A team – AAA Pressure Wash. We go above and beyond to help ensure that our clients get the best possible service for the best possible results, each and every time.