How to Handle the All-Important Task of Roof Cleaning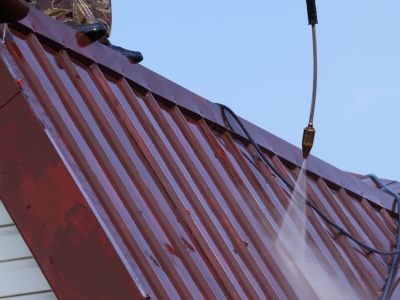 The average Fair Lawn homeowner realizes that they need to have their roof cleaned, yet it still tends to get put off. Understanding the importance, the benefits and the process can help you to take this service a lot more seriously.
What You Need to Know
When it comes to roof cleaning for your Fair Lawn home, there are a few things that you should be aware of:
Scheduling professional roof cleaning is an essential part of keeping your rooftop in good shape. It is not just about visual aesthetics, this is about keeping potentially destructive substances from forming and sticking around. Mildew or the algae that feed off your shingles can eventually lead to rot and the compromise of the structural integrity of your roofing system.
So should you have it power washed? There are some common misconceptions going around about how all pressure washing methods are destructive to your shingles or will result in water trapped under the shingles. When the job is handled properly, this is not true and that makes this a safe but effective approach to take.
That being said, it also means this is the type of work that should be executed by a pressure washing company in Fair Lawn. Do not attempt to rent a power washer from a big box home improvement store and DIY the work. Not only could you end up damaging your roofing, you could injure yourself. This is the type of equipment that really should only be used by trained and experienced industry professionals.
In fact, not just any Fair Lawn power washing company will do! Let the established experts at AAA Pressure Wash take care of this and all of your pressure washing service needs.