Are You Looking For A Professional Pressure Washing Company In Montclair, NJ?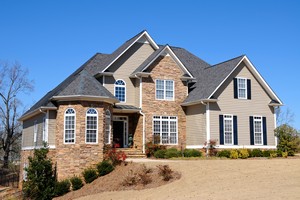 When it comes to cleaning the exterior surfaces of your Montclair home, power washing is easily one of the most reliable methods on the market, and if you're looking for a skilled pressure washing company who can help you with the task, you've come to the right place. Here at AAA Pressure Wash, we are the premier pressure washing company serving the Montclair area and we would be happy to provide you with the high-quality services you need. Are you looking for a professional Montclair pressure washing company who can help you keep the exterior of your home or business looking its best? If so, give our team of skilled professionals a call today and let us show you the kind of quality results that have helped make us the most trusted pressure washing pros the area has to offer.
Whether you're a home or business owner, keeping the exterior of your Montclair property clean is important for a number of different reasons. Not only does maintaining a clean exterior on your home or business keep your property looking its best, but it also helps to prevent the buildup of potentially harmful contaminants over time which can cause damage to your paint or surface materials. If you have any questions about our full line of roof cleaning and power washing services, or if you would like to schedule an appointment for your next project, give us a call today. Our team of experts are always standing by and would be happy to assist you in any way we can.
Roof Cleaning In Montclair
Your roof is easily one of the most important surfaces on your Montclair home or business, and as such, it's important to ensure you're doing what's necessary to keep it in the best shape possible. Regular roof cleaning is important for removing buildups of mold, mildew, algae, and other debris that could lead to deterioration or damage over time. If you're in need of comprehensive roof washing services, give our team of skilled professionals a call today and let us show you the difference on can make.
The Latest Pressure Washing Articles
Top 3 Reasons You Need Residential Pressure Washing
As a Hackensack homeowner, you have a lengthy list of things to take care of. Unfortunately, that often means that tasks that seem less important get bumped to the bottom of the list. It is vital to understand that house washing is not […]
How to Handle the All-Important Task of Roof Cleaning
The average Fair Lawn homeowner realizes that they need to have their roof cleaned, yet it still tends to get put off. Understanding the importance, the benefits and the process can help you to take this service a lot more seriously […]