Your Bergen County Pressure Washing Experts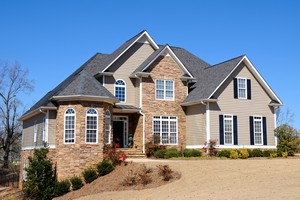 Routine pressure washing services will help to keep your Bergen County clean and protected. If you're in the market for high-quality work in this field, call the local pressure washing company, AAA Pressure wash to enjoy the many great services we offer:
Exterior house washing
Roof cleaning
Driveway cleaning
And more!
Our Bergen County pressure washing team is dedicated to providing the best possible results around. No matter what kind of service you're in the market for, you can count on us to provide what you need to get your home looking its best.
Exterior House Cleaning for Your Bergen County Home
Over time, your home's exterior is bound to begin looking quite far from its best. Dirt can begin to cake it, and you might even notice some unsightly (not to mention unsafe) mold and algae growths. These developments can lower your home's curb appeal and even well-being.
To get your Bergen County home back in the best possible condition, you need to get all the nasty buildups removed from it when they become overly oppressive. A quick, easy way to do that is to get an exterior house washing from our dependable pressure washing pros.
Get Your Roof Looking Great with Our Roof Cleaning Service
Your roof is one of the more important installations that make up your home. It contributes to your home's curb appeal while, of course, providing protection for you and your loved ones. So, you need to give your roof the care it needs to stand strong through the years.
Some of the best care you can get for your roof is routine cleaning work. With regular roof cleaning services, you can ensure that your roof remains beautiful and healthy through the years. Call our Bergen County team today to schedule a soft wash roof cleaning today.
The Latest Pressure Washing Articles
Top 3 Reasons You Need Residential Pressure Washing
As a Hackensack homeowner, you have a lengthy list of things to take care of. Unfortunately, that often means that tasks that seem less important get bumped to the bottom of the list. It is vital to understand that house washing is not […]
How to Handle the All-Important Task of Roof Cleaning
The average Fair Lawn homeowner realizes that they need to have their roof cleaned, yet it still tends to get put off. Understanding the importance, the benefits and the process can help you to take this service a lot more seriously […]