Top-Rated Pressure Washing Services in Morris County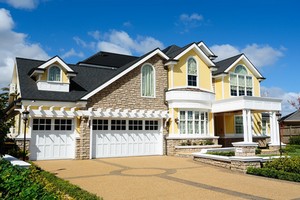 You can't afford to neglect your home's exterior cleaning needs – though you may discouraged to handle that chore when you consider the sheer size of the job. Fortunately, you don't have to worry about handling that work yourself – not when you can call the pressure washing experts at AAA Pressure Wash.
House washing
Driveway cleaning
Roof cleaning
And more!
We offer these many great services to help keep your home looking its best. If your home is in need of any of these services, you need to give us a call. Our Morris County pressure washing experts will work quickly to get it looking its best once more in no time flat!
Enjoy Our Quality Exterior House Washing Work
An important quality to maintain for your home is curb appeal. This quality will help to maintain your home's beauty and value – which will prove to be important should you ever decide to sell. Of course, if your Morris County home's exterior is dirty, you'll lose out on that important curb appeal.
Fortunately, though, you can get that quality back in no time by calling for our house washing service. With this service, we'll get your home's exterior looking clean and beautiful once more in no time at all. Call us today if you're ready to get your home looking its best again.
Maintain Your Home's Roof with Our Soft Wash Cleaning Work
Your roof is one of the more important installations that make up your home. It provides protection from the elements, extra insulation, and even curb appeal. Unfortunately, your roof is always exposed to the sun, rain, and other elements, and this exposure can cause it to look decidedly unsightly over time.
Should your roof be in an unsightly condition, you don't need to lose heart. Instead, you need to give our Morris County team a call for a roof cleaning. With a soft wash cleaning, we'll get your roof back in the best possible condition without causing any damage to it.
The Latest Pressure Washing Articles
Top 3 Reasons You Need Residential Pressure Washing
As a Hackensack homeowner, you have a lengthy list of things to take care of. Unfortunately, that often means that tasks that seem less important get bumped to the bottom of the list. It is vital to understand that house washing is not […]
How to Handle the All-Important Task of Roof Cleaning
The average Fair Lawn homeowner realizes that they need to have their roof cleaned, yet it still tends to get put off. Understanding the importance, the benefits and the process can help you to take this service a lot more seriously […]