Quality Pressure Washing Services in New York City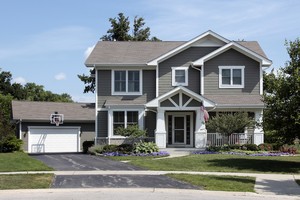 If you own a home, you understand the vital importance of giving it the best care that you can, and some of the best care you can get comes from AAA Pressure Wash. Our pressure washing experts can keep your home looking great and standing strong thanks to the many great services we offer:
House washing
Driveway and concrete cleaning
Roof cleaning
Plus many more!
These services will keep your home looking great, and in doing so, they will help to retain its curb appeal and resale value, making them great investments if you think you may sell sometime. Call our New York City team today if you want to schedule time for any of our great pressure washing services.
Enjoy Our Exterior House Cleaning Services
Over the course of months and years, the exterior half of your home is bound to look quite unsightly. Dirt, grime, and even unhealthy mold growths could begin to define it, making it look bad and bringing its curb appeal way down.
If your New York City home is looking this way, you don't need to resign yourself to living in an eyesore. Instead, you need to call our pressure washing team. With a house washing, we'll get your home looking beautiful and brand new once more in no time at all.
Roof Cleaning Work in the New York City Area
Like the rest of your home's exterior, your roof never gets a break from the elements. Every day, it could contend with intense heat, rain, snow, and all else. Over time, all of this can leave your roof looking quite dirty and unsightly.
If you want your roof to continue looking its best, you need to call our New York City team for regular roof-cleaning work. With a soft wash roof cleaning, we'll get your roof looking like brand new once more in no time at all.
The Latest Pressure Washing Articles
Top 3 Reasons You Need Residential Pressure Washing
As a Hackensack homeowner, you have a lengthy list of things to take care of. Unfortunately, that often means that tasks that seem less important get bumped to the bottom of the list. It is vital to understand that house washing is not […]
How to Handle the All-Important Task of Roof Cleaning
The average Fair Lawn homeowner realizes that they need to have their roof cleaned, yet it still tends to get put off. Understanding the importance, the benefits and the process can help you to take this service a lot more seriously […]