Top-Rated Power Washing Services in Union County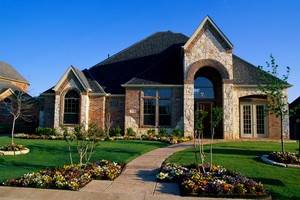 Are you looking for a way to get your home looking beautiful and new in no time at all? If you are, you should look to the Union County pressure washing pros at AAA Pressure Wash. We can get your home looking great in no time thanks to the many great services we offer:
Exterior house washing
Driveway cleaning
Roof cleaning
And more!
Your Union County home is a valuable and important investment, and with our many great pressure washing services, we can ensure that your home remains in the best possible condition. Call us today if you're ready to enjoy any of these great services.
Thorough House Washing Services from Our Union County Team
Over time, you can rightfully expect your home's exterior to become dirty and unsightly over time as it remains exposed to the oftentimes harsh elements. When this time comes for your home, you could experience a decline in its curb appeal and even resale value.
To get those important qualities back, you need to call our Union County team for an exterior house washing. We'll work quickly to clean away many years of dirty buildup, ensuring that your home will look its best and get those important qualities back.
Soft Wash Roof Cleaning Work for Your Union County Home
You roof needs regular care and upkeep to keep it looking great and standing strong for years to come. This care includes regular cleaning services. After all, when your roof begins looking dirty and unsightly, your Union County home's curb appeal could take a nasty nosedive.
To get your roof cleaned up, you can always call us for a professional roof cleaning. This service will knock away many months and even years' worth of nasty buildups, getting your roof to look and function as good as new in no time at all.
The Latest Pressure Washing Articles
Top 3 Reasons You Need Residential Pressure Washing
As a Hackensack homeowner, you have a lengthy list of things to take care of. Unfortunately, that often means that tasks that seem less important get bumped to the bottom of the list. It is vital to understand that house washing is not […]
How to Handle the All-Important Task of Roof Cleaning
The average Fair Lawn homeowner realizes that they need to have their roof cleaned, yet it still tends to get put off. Understanding the importance, the benefits and the process can help you to take this service a lot more seriously […]